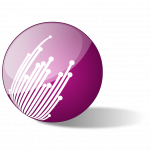 ICON Platforms is a pioneer company in loyalty and relationship management, offering customers some of the latest technologies focused on business gamification solutions. 
With TALOS GAMIFICATION PLATFORM our own flexible cross-platform technology and strong R&D we offer clients access to powerful digital technologies.
ICON Platforms' Gamification social world is taking the essence of games – fun, play, transparency, design and challenge and apply it to real-world objectives.
Don't think that gamification is about games, it's about behavior and psychology.
> Full Stack Web Developer
We are currently looking for talented and experienced Full Stack Web Developers to join our team, who are passionate about moving fast, solving new problems and building awesome software. You will help build our new features and improve the existing ones.
> Senior Java Software Engineer
As a Java backend software engineer at Icon Platforms, you will participate in development of Talos, a loyalty and gamification platform, based on which Icon Platforms delivers tailored solutions to its customers.
TALOS GAMIFICATION PLATFORM
ALL IN ONE FOR A LOYALTY SOLUTION
Our Services & Loyalty Solutions
ICON Platforms help companies implement and execute loyalty strategies and campaigns.
It enables businesses to enhance, deliver and optimize personalized experiences to customers, B2B partners and employees.
ICON Platforms contributes to an integrated effort to identify and build up a network with individual consumers, partners, employees & citizens.
And to strengthen the network for the benefit of brands, institutes, governments.
CUSTOMER SERVICE & EXPERIENCE
Providing a great pre-sales and after-sales service to customers, improves the brand value and creates a positive spiral.
Improved customer service can be achieved using technology solutions for customers.
TALOS PLATFORM APPLIES IN A LARGE NUMBER OF INDUSTRIES
Advertising

& marketing

Celebrities (direct fan engagement)
Education (schools, universities, libraries)
Entertainment (casinos, on line betting, multiplex cinemas, amusement parks, etc.)

Fashion industry

Financial services (banks, credit cards, insurance, investing companies)

Food & beverage industry

Governmental institutions
Healthcare (Hospitals, clinics, patient-centric educational, monitoring, crowd-sourcing)
Multimedia (TV channels, telecom companies, broadcasters)
Shopping (malls, supermarkets, retail chains, department stores)
Sports (teams, celebrity athletes, products, etc.)
Transportation (airlines, airports, metro)

Trade shows, exhibition, congresses

Tourism & travel industry (hotels & accommodation, on line booking, travel agencies)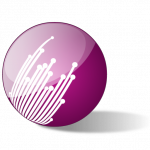 Contact us today and find out how you can use gamification to your loyalty strategies
A team of experts with experience in corporations, in software and marketing: entrepreneurs and senior executives, along with top engineering talent and creativity.
40.2 KLM. ATTIKIS ODOU, 190 02 PEANIA ATTICA, GREECE